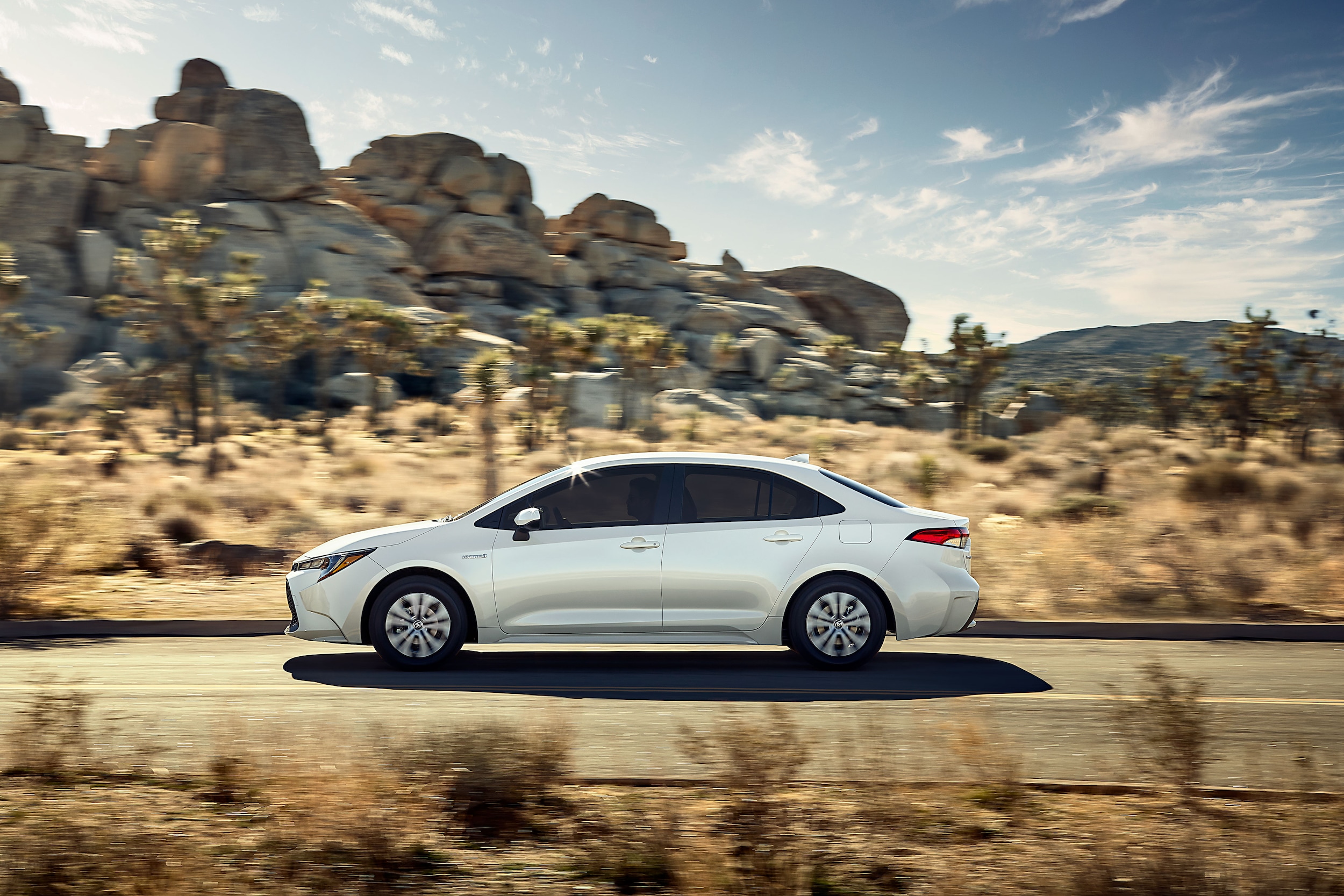 As America embraces the electric wave across the automotive landscape, Toyota is taking the initiative. By 2025, Toyota has announced it will release 15 new electric vehicles. Want even better news? They'll be coming to a Toyota dealer near you! As each electric Toyota vehicle makes its debut, we'll have it ready and waiting for you to drive around Somerset, KY. At Toyota of Somerset, we can't wait to introduce you to these all-new Toyota EVs throughout the next five years.
Meet One of the Expected New Toyota Electric Vehicles
Toyota was one of the pioneers in the electric vehicle movement, backed up by the lineup's extensive range of hybrid and plug-in hybrid — labeled as Prime — models. That's why Toyota's latest announcement to introduce 15 brand-new electric vehicles by 2025 comes as no surprise.
Over the course of the next five years, there are certain types of EVs Toyota is expected to release. These include battery-electric, hydrogen fuel cell, and gas-electric hybrids. Toyota came up with this idea to offer Danville, KY drivers a range of diverse choices.
Recently, Toyota unveiled a new concept for a particular EV model we anticipate to debut next year. It's labeled the bZ4X. Expect the Toyota bZ4X to be one of the lineup's first-released electric vehicles, likely arriving in the summer of 2022.
What will the Toyota bZ4X entail?
The Toyota bZ4X has a catchy name, and its intriguing concept will be drawn upon for other models with the bZ branding in the future. The bZ brand moniker stands for "Beyond Zero." The Toyota bZ4X will be built on a e-TNGA platform, enabling vehicles of various types and sizes, varying battery capacities, and whether they're powered with front-wheel drive, rear-wheel drive or dual-motor all-wheel drive.
While performance metrics like range and battery power will be a big part of the equation, the Toyota bZ4X's interior is sure to be an eye-popper. A unique instrument cluster and a screen set back from the steering wheel will improve driving visibility for London, KY motorists. A central infotainment screen will appear to float above the dash rather than being embedded.
How Toyota Will Carry Out Its EV Initiative by 2025
Toyota has a plan for its Electric Vehicle lineup, but how does it impact Somerset, KY shoppers and their next new Toyota purchase? Here are a few highlights of Toyota's EV objectives:
Toyota bZ4X BEV concept includes new all-wheel drive system packaged in a sleek SUV design
Solidifies Toyota's global commitment towards carbon neutrality by 2050
Electrified product portfolio anticipated expanding to nearly 70 models globally by 2025 — including 15 new battery electric vehicles, seven of which will be Toyota bZ (Beyond Zero) models
Toyota intends to bring electrification to its truck lineup as well, adding hybrid and BEV powertrains
Benefits of Driving Toyota Electric Vehicles
Better for the environment — minimizing emissions leading to a reduced carbon footprint
Potential tax incentives & tax credits
Very responsive with superior torque ratings
Low maintenance needs
Explore Toyota Hybrid & Plug-In Hybrid Cars & SUVs in Somerset, KY
While Danville, KY customers await the arrival of the Toyota bZ4X and the rest of Toyota's electric vehicles, we encourage them to check out the current Toyota hybrid inventory, filled with hybrids and plug-in hybrids. Most of our new Toyota hybrid cars and SUVs earn north of 50 miles per gallon! Here are some to ask our sales experts about:
Toyota Prius
Toyota Camry Hybrid
Toyota RAV4 Hybrid
Toyota Corolla Hybrid
Toyota Avalon Hybrid
Toyota Highlander Hybrid
Toyota RAV4 Prime
Toyota Prius Prime
We invite Kentucky customers to our Toyota dealership in Somerset, KY, where they can test drive one of these new Toyota hybrids or plug-in hybrids. Toyota of Somerset is excited to introduce the new Toyota electric vehicles when they arrive!