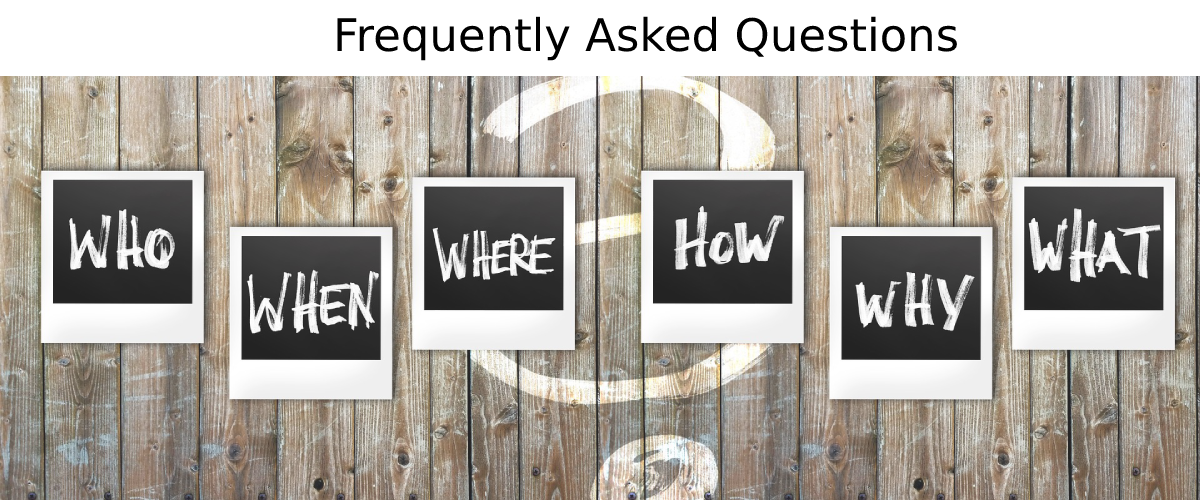 Frequently Asked Questions
Purchasing a vehicle can get you asking lots of questions because you want to ensure that what you're getting is exactly what you want and is something that works within your lifestyle. You're not alone, many of our customers have the same questions as you and we want to make it easier by answering them in one spot! Below you'll find several commonly asked questions regarding our service, parts, new inventory, and used inventory.
New Inventory Frequently Asked Questions:
Can I be alerted about new vehicles in stock?
The best way to keep up with our ever-changing new inventory list is to bookmark the relevant pages and to check back regularly.
What if I can't find what I am looking for?
All of our Somerset, KY drivers are different and have certain specifications that they want their new vehicle to have and we don't want our customers to have to settle for less. If you can't seem to find the vehicle that you're looking for, we can help you find it. Feel free to give us a call or drop by our Toyota dealership and we'll find the car you want in no time.
Pre-Owned Inventory FAQ
How can I know the vehicle is in good driving condition?
When we curate our used inventory, we make sure that all our vehicles have undergone a thorough inspection by our expert technicians in our service center near Danville, KY. If you're still concerned about the quality of your used vehicle you can check out our certified pre-owned inventory that has even more benefits and reassurances that your vehicle is in good driving condition.
What is the difference between pre-owned and certified pre-owned>
Any of our certified pre-owned vehicles you will find on our website are the most premium used vehicles that we have to offer. To classify as a certified pre-owned vehicle, the vehicle must be made within the last few years and low on mileage and in good cosmetic shape. Our certified pre-owned vehicles are also subject to a fully comprehensive multi-point inspection and are warrantied against certain problems like air conditioning, drive axle, engine and transmission, and a handful of other convenience benefits like rental car reimbursement and towing and roadside service.
Service Center FAQ
What type of services do you offer?
We offer all sorts of different services at our Toyota service center. Anything as complicated as an engine diagnostic to as simple as an oil change, we can help you at our Toyota dealership. We can do tire rotations, tire alignments, battery replacements, air filter replacements, spark plug replacement, along with several other services. We also can give your vehicle a quick overview to ensure that nothing else is wrong with your vehicle, allowing you to drive more for longer.
How can I book an appointment?
Booking service appointments with us is easy. If you're feeling slightly tech savvy you can schedule an appointment with us right online. Otherwise, you can stop by or give us a call at Toyota of Somerset near London, KY.
Are there ever any deals on servicing?
In a short answer, yes! We have service specials that are constantly changing. You can check them on our website or reach out to one of our representatives at Toyota of Somerset and we can let you know all the details of the service specials we have available at the moment.
Parts Center FAQ
How can I order parts?
Ordering parts with us at Toyota of Somerset is simple. You can fill out a form available at our parts center online and then we can order it for you. If you have any questions about the part you need for your vehicle, you can stop by and we would be more than happy to help you.
What type of parts do you offer?
We offer a wide arrangement of parts that you can order. Some of the parts and accessories that are popular amongst our Oneida, TN drivers include tires, batteries, all-weather floormats, air and oil filter, fluids, windshield wipers, sparkplugs, headlights, taillights, indicator lights, and many more! Feel free to reach out if there is something you need that is not on this list.
Where do you get the parts from?
We pride ourselves in using genuine Toyota parts. We know that your vehicle deserves the absolute best and that includes using genuine Toyota parts. At third-party garages and online websites, they are constantly offering aftermarket parts that are meant to fit on a variety of vehicles. This sounds great; however, these parts aren't built for your Toyota and therefore can damage other parts of your vehicle, costing your more money in the future.
General FAQs
Where are you located?
We are conveniently located in Somerset, KY right off of highway 27 and right next to the mall, so you can stop by on your way home from school shopping at rue21 and JCPenney.
How can I get ahold of someone?
There are several different ways to get ahold of one of our experts at Toyota of Somerset. You can obviously stop by on your way home and we will be able to answer any of your questions directly in person. Otherwise, you can give us a call and we can answer any of your pressing questions right then and there.
Why should I buy from Toyota of Somerset?
If you value good customer service, a knowledgeable staff, easy financing, and a quick service center then Toyota of Somerset is right up your alley.
Contact Us

---
* Indicates a required field