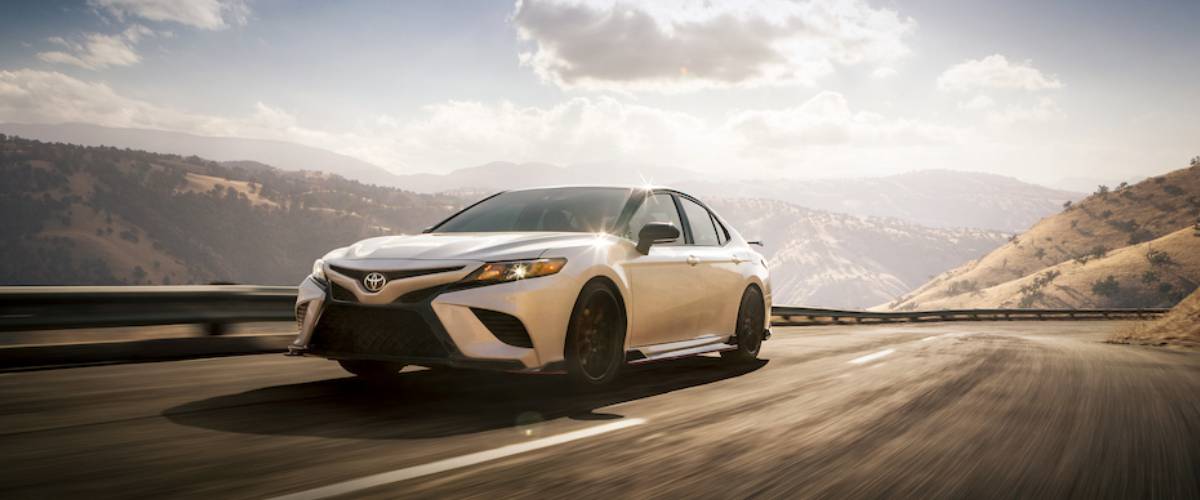 Sell Your Car to the Team at Toyota of Somerset
While the sales team at our Somerset, KY dealership usually deals with customers who need more cars in their life, we help those drivers who find themselves with one car too many.
If you have a vehicle you'd like to sell, we'd encourage you to give us a call. We might be able to turn your unwanted vehicle into some very welcome cash. Let's explore all the benefits of working with Toyota of Somerset.
Why Buy from Us?
Serving drivers all over the Danville, KY and London, KY areas, our dealership can appraise your current vehicle's value and offer you a great price on something new.
We offer competitive pricing on new and used models.
We maintain a professional finance team with a bead on the latest loan and lease deals.
Why Sell Us Your Car?
We're always looking to expand our used inventory with valuable options drawn from the customers in our local community. If you're a Richmond, KY driver and you're interested in selling one of the cars you own, don't hesitate to give our dealership a call. Our process is hassle-free and at the end of it we'll offer you a fair price for the car you're looking to sell.
How Does Our Selling Process Work?
To sell your car, all you have to do is bring your vehicle to our dealership. Our expert team will give you a free appraisal with a commitment to purchase. Once you have that, you'll have a few days to decide whether you want to go through with your sale. If you decide against it? You can walk away with no fuss!
Make an Inquiry
* Indicates a required field
How Much is my Vehicle Worth?
While our official appraisal may differ, we do offer some tools to help you get a guess on the value of your car in advance. You can use our online trade-value tool to get a value estimate for the specific make, year, and model of the vehicle you're looking to sell. That information can go a long way toward helping you decide if selling is the right decision for you.
We Offer Affordable Vehicle Financing
If you decide to go a step beyond just selling your car, you'll find we have the tools to turn it into a valuable trade too. Our dealership's onsite finance is staffed by skilled experts with years of shared experience. We can point you toward loan and lease deals that can help you make the most of your vehicle's trade value. We have a rich inventory of new and used cars, and we'd be happy to point you toward the finance options best-suited to your needs.
Don't Hesitate to Reach Out for More Information
If you're interested in selling your car and would like to learn more, get in touch with the staff at our dealership. We serve drivers all over the areas of Oneida, TN and Lexington, and we'd love the opportunity to tell you more about everything we can offer you.